"*" indicates required fields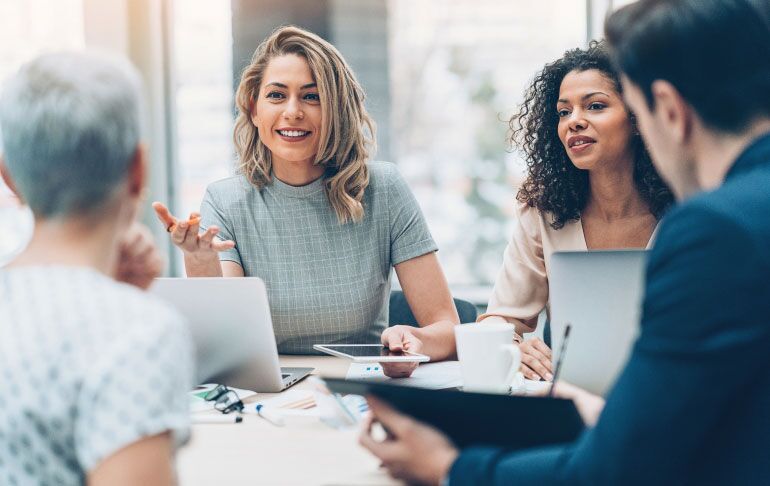 A Network Lead Exchange Franchise Enhances Your Existing Business
Disrupting an industry isn't easy. Disrupting two industries is even harder. But we've done just that and created an exciting lead network opportunity that is changing the way entrepreneurs build their professional networks and share referrals. Even better, a Network Lead Exchange franchise gives you the opportunity to build your network as a business in and of itself, right alongside your other ventures.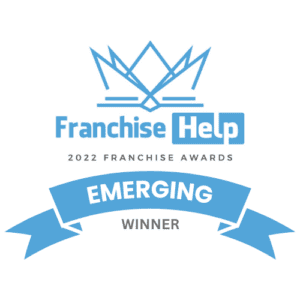 Why Start Your Own Networking Chapter with NLX
Traditional networking groups are just that – time-consuming and expensive, with inconsistent lead quality and often very restricted in the scope of the members by industry. Referral and lead network groups bring the same sorts of issues, with lack of quality control and follow-up, a prohibitive and inflexible time commitment, and often even requiring upfront payments for leads.
Network Lead Exchange (NLX) has tilted all of this traditional activity on its axis – combining a new way to build your network, be a part of lead exchange activity, and marry that with powerful technology. Even better, with the Network Lead Exchange franchise opportunity, you can invest in your own lead exchange network, packing a powerful punch – allowing you to own an ancillary, revenue-generating business that also is custom-built to bring referrals and leads to your partners and your own business – with a very low time commitment.
With Network Lead Exchange, there are no required in-person meetings, members get high-quality referrals with a personal touch, the referrals themselves are quickly and easily passed through our custom online platform, and – perhaps best of all – members can get compensated for closed deals.
Our lead exchanges represent a large swath of diverse and unique attributes; some are local, some national, with a mix of everything in between. Like the old saying, "you get out what you put in," your NLX chapter can truly become the sum of all the members you are able to bring to the table. And best of all, this revenue-generating opportunity requires a low investment of both time and money. It's almost a no-brainer!
Network Lead Exchange franchising comes with benefits like:
Low investment costs
Low monthly expenses
No employees
No inventory
No equipment
You can open your business quickly
You can utilize your current database to build your business
Our Lead Exchange Network Franchise Opportunity
Fundamentally, Network Lead Exchange is an exclusive business referral network that provides business owners and high-level professionals an outlet to promote their business and build high-quality business connections at the same time. Our franchise opportunity means that for a modest investment and very little extra time, our lead network franchisees are able to have an ownership stake in their own network – creating an ancillary revenue-generating business that feeds the other interests in their portfolio.
Our unique differentiation lies within our custom, proprietary technology, available on desktop or mobile, that powerfully connects members with rich profile pages, cleanly funnels leads, and provides dashboards to members and franchise owners to keep track of their leads, commissions, and other important activities, all with just a few clicks.
Our franchisees are able to take advantage of four distinct revenue streams:
Additional business
When you own and lead the group, you'll always receive the most referrals. As the owner, you are always top of mind for your members, they know what you do, how you do it, and the type of referrals you're looking for.
Membership fees
Each new member of your Network Lead Exchange pays an annual membership fee of $750, which goes directly into your profit margin.
Royalties on Commissions
You receive a 10% royalty on any commissions exchanged through the platform.
Franchise referrals
If you refer another potential franchisee to Network Lead Exchange, and they complete the process and become a franchisee, you will receive a one-time 10% referral fee.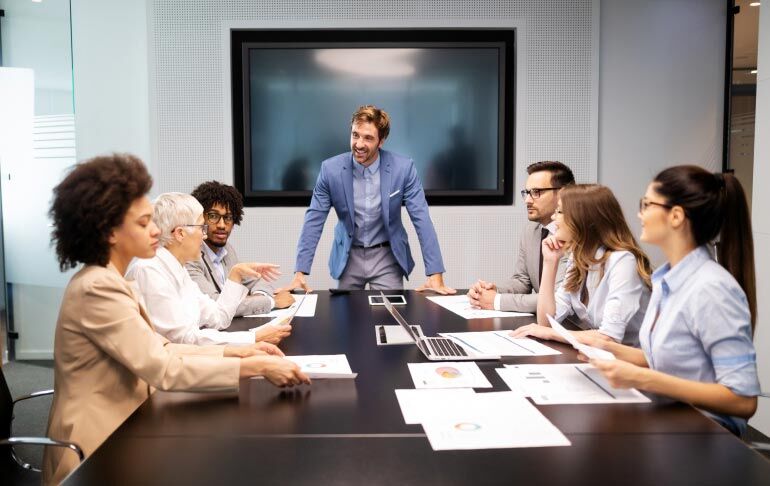 A Modest Investment in Your Lead Network and Future Success
Successful Network Lead Exchange franchisees are people with a background in leadership, entrepreneurship, or any kind of business ownership – people who understand the value of a true business network and the leads and referrals those quality connections bring with them. Our franchise investment fees are modest and straightforward:
Franchise fee: $9,500
Veterans discount: 10% off the franchise fee
Liquid capital requirement: $15,000
Royalties: 15%/month
How to Start Your Own Network Lead Exchange
Through Franchising
Whether you're an entrepreneur, a small business owner, or any kind of professional, you're already aware of how fraught with pitfalls opening a new business adventure can be. With a franchise opportunity like ours, you're able to make an investment that comes with a modicum of built-in security, thanks to the system and processes built by the franchisor. And in the case of Network Lead Exchange, you're also able to reap the benefits of the entire system developed and honed over decades of experience by United Franchise Group.
Our investment process follows a few short and simple steps:

Introduction and qualification
A member of our team will set up an initial call with you to discuss the requirements and financial investment, get to know each other, and get a sense of your fit within and familiarity with a networking environment.

Due diligence
We will send you the Franchise Disclosure Document (FDD) to review, introduce you to other NLX franchisees for Q&A, and conduct a Discovery Day tour.

Initial investment
Following the review of the FDD and our Discover Day Tour, you make a $4,500 deposit.

Approval
If we are in mutual agreement, we will collectively sign the Franchise Agreement, set you up with your training, and work together on the launch.
Our Lead Exchange
Training
United Franchise Group prides itself on its comprehensive and best-in-class training opportunities, no matter which franchise an entrepreneur decides to invest in. Network Lead Exchange franchisees are in a unique position to take advantage of that extra level of support and have two distinct options for franchise training:
Virtual Training
Included with the franchise fee, new franchise partners can select to participate in our 3-hour virtual training, which is intended to help you launch your NLX group with a fast start to ensure success. In this virtual training, you learn:
How to recruit new members
How to run effective meetings
How to integrate your Network Lead Exchange chapter into your existing business and portfolio
In-Person Training
The second option is more intensive, and takes more time. This is a three-day, in-person program at our education center in West Palm Beach, Florida, where you participate in a daily curriculum that will take you through every single aspect of starting, growing, and nurturing your Network Lead Exchange franchise. This does require an additional investment, and you are able to bring a business partner.
Network Lead Exchange franchise opportunities are currently available everywhere in the United States. We currently have X networks up and running on a local, regional, and national level. Because so much of the value of our networking is virtual and supported through our robust technology, we have an almost unlimited potential for growth!
Hot Markets
Available Markets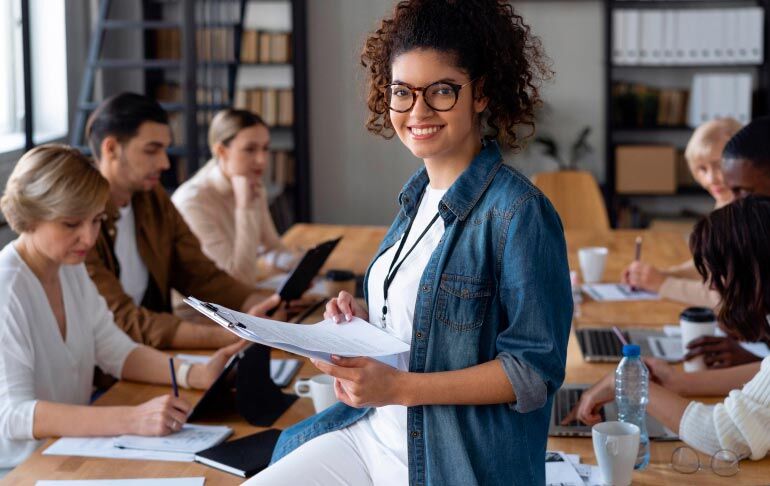 The Value of the United Franchise Group Ecosystem
Network Lead Exchange is one of the many successful franchise businesses under the umbrella of United Franchise Group (UFG). UFG truly is The Global Leader for Entrepreneurs, and it provides award-winning resources to its diverse family of franchisees. With more than 35 years in the franchising industry, UFG has the industry experience and knowledge to provide unprecedented leadership and solid business opportunities. Our partnership helps bring new franchise owners on board smoothly while setting them on a path to achieving long-term success.
The best part: Anytime a new Network Lead Exchange franchise starts its business, the new franchisee is immediately introduced to all of the other UFG brand partners in the local area. It's a great way to make new connections right from the start, and it helps to build the lead network in a way other opportunities just can't match.